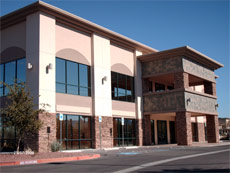 INTERNATIONAL CASINO DEVELOPERS
More Than 110 Years of Collective Executive Gaming Experience
From Las Vegas to Australia and all areas in between, the experienced and well respected Gillmann Group has been working to turn economic visions into profitable realities since 1989. Headquartered in the heart of the gaming world, Las Vegas, Nevada with offices in California, Macau, Aruba, and Costa Rica The Gillmann Group employs over 150 people worldwide.
A Strong History in Tribal and International Gaming
From the company's first tribal casino project - San Diego's Barona Casino and Bingo - through ongoing projects like the joint venture with TORALDO S.R.L in Europe, The Gillmann Group is a leader in the fast-growing sector of international and tribal gaming.
The Gillmann Group has grown to become one of the gaming industry's leading, world-renowned development companies for hotel, casino and retail projects. Give your project foresight to The Gillmann Group and let their experience, creativity and credibility exceed your expectations.