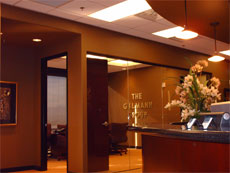 About The Gillmann Group
Founded in 1989 as American Heritage Corporation, The Gillmann Group is at the forefront of international and tribal gaming. The company has grown in both experience and in services offered, making it a leader in the fast-growing sector of international and tribal gaming.
The company's first casino project involved implementation of a long-range vision plan for San Diego's Barona Casino and Bingo. The first phase of the project entailed the installation of Class II gaming machines. This was followed in 1996 by the company's first comprehensive casino project which was successfully completed in Bishop, California. In creating this turnkey development for the Bishop Paiute Tribe, The Gillmann Group provided 3.5 million in direct financing to help build the 22,000-square-foot Paiute Palace.
Since then, The Gillmann Group has been dedicated to providing casino developments with comprehensive services related to the gaming industry. The company has provided gaming equipment and consultation to the Susanville Rancheria, turning operating deficits into profits within weeks. The Gillmann Group has also worked with two Northern California tribal casinos, Robinson Rancheria and Red Fox Casino, where they have improved both operations and profitability. In late 2001, the company began working with New Mexico's Pueblo of Laguna to provide financing, consulting and machine leases for the struggling Dancing Eagle Casino. As a result, the casino began turning a profit within 30 days. Due to this success, The Gillmann Group entered into development, financing and equipment agreements with the Pueblo of Laguna for the 166,000-square-foot Route 66 Casino. Since its opening in September 2003, the property has consistently performed above expectations. During their great success opening the Key Largo Casino Bar & Restaurant The Gillmann Group and Trafalgar Holdings forged the joint venture with TORALDO S.R.L to develop a 5 star, 300 room Hotel Casino Resort with 1200 machines and 120 tables working with one of the largest banking institutions in Southern Europe.