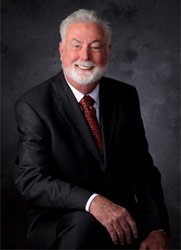 Management Leadership
Fred Gillmann
CEO
Email: fred@thegillmanngroup.com
As CEO, Mr. Gillmann will be personally involved in every aspect of projects from licensing to construction through the grand opening and daily operations.
Mr. Gillmann manages all operations of The Gillmann Group. He began his gaming career 48 years ago when he joined Tempo Sales, a pinball and jukebox company, while still attending school. After graduation, his hard work enabled him to become a partner in the company and propel sales growth to record levels.
In 1977, Mr. Gillmann became director of route operations for International Gaming Technology, the Reno, Nevada-based developer of gaming devices (the world's largest supplier of machine games to the industry). His restructuring of route operations doubled IGT's route operation profits in just two years.
In 1989, he founded The Gillmann Group, which has grown to become one of the leading development and management companies in the gaming industry.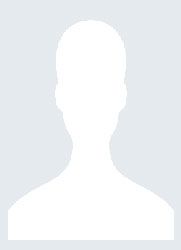 Shawn Metcalf
Vice President of Operations
Email: shawn@thegillmanngroup.com
Mr. Metcalf works directly with the owners of The Gillmann Group in the finding and development of new casino progects. This includes designing, setting budgets and start up costs as well as analyzing possible aquistitons.
Mr. Metcalf is directly responsible for the day-to-day gaming operations at various casinos owned and managed by The Gillmann Group. He is alsos responsible for the upkeep and analyzing the play and functions of the slot machines and tables games owned directly by The Gillmann Group. He is also responsible for the purchase and placement of all casino equipment placed in casinos owned and managed by The Gillmann Group.
After receiving his degree in computer electronics, he served as Lead Slot Technician at Fort McDowell Casino for 9 years. He later assisted in the opening of the Havasu Landing Casino in California with responsibility for layout of the slot floor, overseeing the installation of all machines and the accounting system as well as the hiring of the slot department staff. He was also the System Administrator for the accounting system and then became Slot Manager before leaving to join The Gillmann Group.
After joining The Gillmann Group, Mr. Metcalf assisted in the opening and then oversaw the day to day operations of the Route 66 Casino slot floor. He later went on to open the Key Largo Casino in Aruba, then as Casino Director, responsible for all day-to-day operations of the casino. While operating The Key Largo Casino they were named the number one casino in Aruba for the year 2007. Mr. Metcalf also spent time in Korea assisting in the opening of the Vegas Casino on Jeju Island.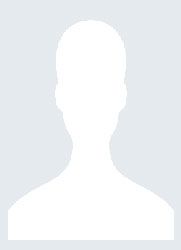 Beth Cooney
Vice President of Marketing

Beth Cooney is a seasoned and highly-effective casino resort management professional with a proven track record of success in all marketing areas including brand management, strategic planning, hotel management, advertising, public relations, entertainment, database marketing, internet marketing, special events, hotel sales, tour and travel, casino promotions, player's clubs, governmental affairs and market research.
Beth Cooney was promoted to Executive Vice President of Marketing for John Ascuaga's Nugget Resort Casino in 2011 after being with the company as Executive Director of Marketing since 2000. She oversees advertising, special events, public relations, database marketing, internet marketing and entertainment. Prior to joining the Nugget, Beth was with the Rose/Glenn Group advertising agency as the VP/Director of Account Services. She also spent over ten years with Harrah's Entertainment, Inc., including positions as Marketing Director for Harrah's Reno and Regional Director of Marketing for Harrah's corporate offices in Memphis.
Originally from San Jose, California, Beth holds a bachelor's degree in Journalism from the University of Nevada, Reno. Beth has been actively involved in the community and currently serves on the Reno-Sparks Convention and Visitors Authority Board of Directors as Marketing Chairman; the Nevada Women's Fund Board of Directors (Marketing Chair) and Sparks Brand Leadership Team. She is a past-president of the Sparks Chamber of Commerce.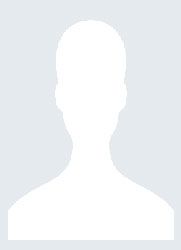 Jeffrey L. Gilbert
Consultant
Email: jgpreferred@yahoo.com
Jeffrey Gilbert is a highly qualified executive in the gaming/hospitality industry who has accomplished exceptional results in special situations involving licensed gaming companies. Over a period of 35 years in the gaming industry, Mr. Gilbert has held gaming licenses and work card clearances with the States of Nevada, Mississippi, New Jersey, Illinois, Colorado, South Dakota as well as various other domestic and foreign jurisdictions. He is presently licensed by and in good standing with the Nevada Gaming Commission and the New Jersey Casino Control Commission.
He has twice been requested by the Nevada Gaming Commission to serve as a special court appointed "Supervisor" under Nevada law to take possession of and operate hotel/casino properties. Most recently, he served for over 4 years as Supervisor for Fitzgeralds Gaming Corporation as fiduciary for its unlicensed beneficial owners (various bond funds) that acquired ownership as part of a bankruptcy restructuring of the company. In this capacity, Mr. Gilbert operated the gaming establishment profitably under especially challenging conditions and was ultimately successful in selling it for substantially more than its initial appraised value.
As an executive in the gaming industry, Mr. Gilbert has participated in the acquisition, development, and operation of hotel/casino properties as well as slot machine route operations. Gaming establishments developed or managed by Mr. Gilbert have given him experience in a variety of highly competitive markets including Las Vegas, Reno, Laughlin, and Mesquite, Nevada as well as the gaming markets of South Dakota and Mississippi.
As a Supervisor of gaming properties, Mr. Gilbert was responsible for implementing cost- savings and asset conservation procedures and has profitably operated and sold troubled gaming properties. He also has extensive experience in sophisticated financial matters, having served as a senior executive responsible for negotiating credit facilities and maintaining relationships with underwriters, investors, and lenders.
Because of his experience and specialized skills, Mr. Gilbert has repeatedly been called upon to assist with the restructuring of financially troubled gaming properties as a representative of or advisor to owners and creditors. He has served on various Boards of Directors for companies involved in the gaming industry and has been tasked on multiple occasions with the implementation of oversight programs designed to assure compliance with the regulatory requirements of various gaming jurisdictions.
Mr. Gilbert formerly served as Vice President and General Manager of Bally Gaming, Inc. Following his tenure with Bally, Mr. Gilbert served as Vice President, Chief Operating Officer, Office of the President of Jackpot Enterprises, Inc., a NYSE listed gaming company, that operated slot routes and gaming casinos in Nevada, South Dakota, and Mississippi.
From 1997 through 2003, Mr. Gilbert served as an officer, key licensee, and member of the Board of Directors of Universal Distributing of Nevada, Inc. and its' subsidiaries, Pacific Gaming Pty. Ltd. in New South Wales, Australia and Universal Distributors S.A. Pty. Ltd., in Johannesburg, South Africa. In addition to these responsibilities, Mr. Gilbert served as a member of the Board of Directors of Aruze Corp. a Japanese publicly traded company that is one of the largest pachinko and gaming device manufacturers in the world. While working with Aruze (now known as Universal Entertainment Corporation), Mr. Gilbert represented and assisted Aruze's principal stockholder in connection with his acquisition of 50% of Wynn Resorts Ltd.
Mr. Gilbert also served between 1997 and 2009 as a member and Vice-Chairman of the Board of Directors of Avi Resort Casino, Laughlin, Nevada, Nevada's largest and most successful Native American gaming operation. Mr. Gilbert is the President and principal shareholder of Preferred Gaming & Entertainment, Inc., a licensed distributor and capital lessor of gaming devices and related casino equipment.
Effective July 2010, Mr. Gilbert was appointed as an independent member of the Board of Directors of Trump Entertainment Resorts, Inc., pursuant to a Plan of Reorganization authorized by the United States Bankruptcy Court for the District of New Jersey. Trump Entertainment Resorts operates the Trump Taj Mahal, and the Trump Plaza casino resorts in Atlantic City, New Jersey. In this capacity, Mr. Gilbert also serves as a member of the Audit, and Compensation Committees and serves as Chair of the Compliance, Governance and Nominating Committee of the Company's Board of Directors.
In 2008, Mr. Gilbert was appointed as a member to the Nevada Supreme Court's Commission on Judicial Selection and continues to serve on this important Commission.